As system partition is occupied by updates, applications, and caches day by day, server will run slower and slower or even crash because of low disk space.
Reinstalling operating system is a way but costs very long time. It is strongly suggested to use reliable partition manager server such as MiniTool Partition Wizard. We can firstly shrink one partition with large empty space and then extend system partition with this space. There is no need to reinstall system, delete partition or format partition.
Server is very important as it stores significant data and files as well as deals with large amount of data everyday. Therefore, security and reliability is the most valuable thing of partition manager. Choosing a suitable partition manager for Windows Server 2008 is extremely important.
MiniTool Partition Wizard, developed by MiniTool Solution Ltd., is professional partition manager server that manages disk and partition safely and with simple operations. MiniTool Partition Wizard Server Edition is special for Windows server operating systems.

Resize Windows 2008 Server boot partition with partition manager server
With MiniTool Partition Wizard, resizing partition can be very easy in Windows Server 2008. We only need mouse to finish this work. There is no need to delete partition, format partition, or reinstall operating system.
MiniTool Partition Wizard has the function of preview effect. We can preview all operations in "Operations Pending" in main interface to check through mistakes and avoid accidental operation.

Run MiniTool Partition Wizard to enter into main interface where condition of all disks and partitions in server is displayed.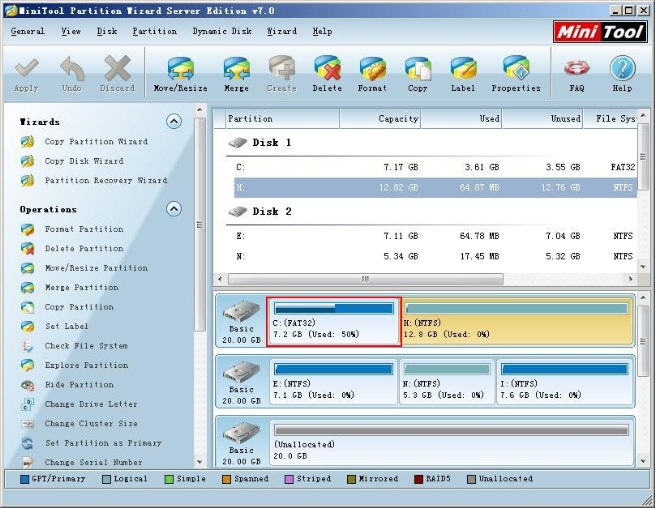 Select one partition that has large free space, and then right click it. Select "Move/Resize" in shortcut menu. In the next interface, drag the triangle on the border to shrink this partition and release some space.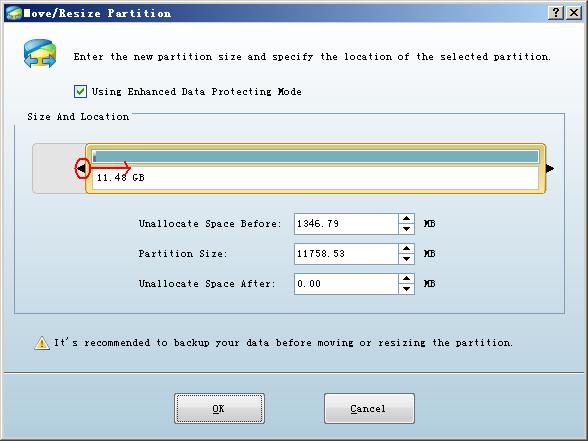 There will be an unallocated space in server disk.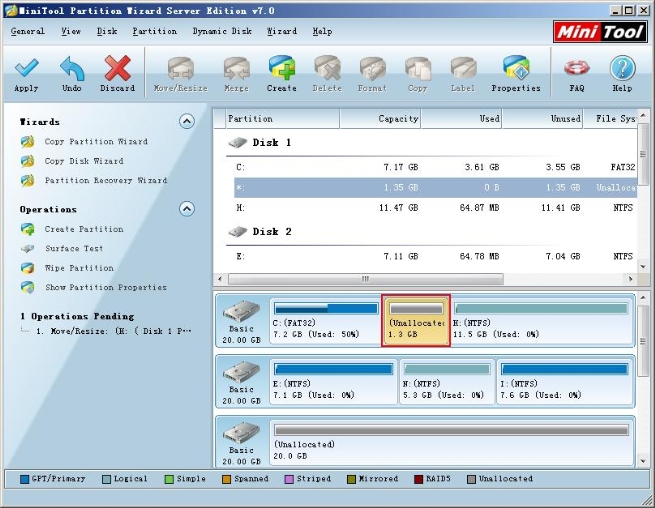 Now we can extend system partition with unallocated space. Select system partition and then right click it. Select "Move/Resize" in shortcut menu. In resize interface, drag the triangle on right border to extend system partition with unallocated space.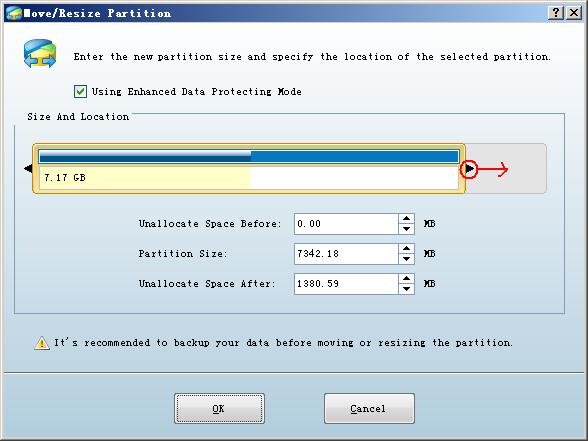 After all settings, click "Apply" button to execute all operations.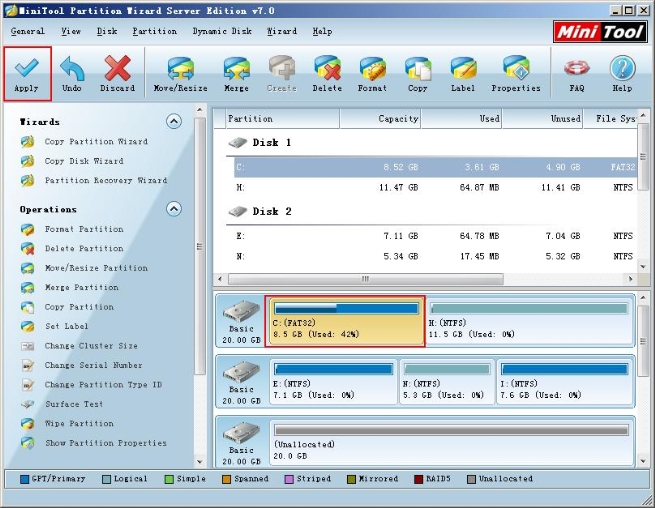 Please refer to the official website http://www.partitionwizard.com for more information on MiniTool Partition Wizard partition manager server.