It's common for Windows Server 2003 users to meet these problems: the system C drive is running out of space and low disk space warning pops up regularly. However, the Operating System Disk Manager will not allow users to extend C drive. Users can only extend Windows Server 2003 system partition by deleting the partition, recreating the drive and reinstalling the Windows Server 2003 Operating System or turning to a third-party partition manager server solution. So which third-party partition manager server should be chosen?

Extend partition on Server 2003 with professional partition manager server software
As the best partition manager Server alternative, Partition Wizard provides complete partition solutions and reliable disk management. It performs needed hard disk partition maintenance, provides powerful data protection and optimizes computer work.
It can help perform the operations: Extend partition, Resize/ Move partitions, Merge Partition, Copy Partition, Create, Delete and Format partitions, Convert and Explore partitions, Hide and Unhide partitions, Convert Dynamic Disk to Basic Disk, Change Cluster Size and much more.
The most important feature of Partition Wizard to extend partition on Server 2003 is the enhanced data protection technology, with which you can extend Window 2003 Server partition without data loss.

Use MiniTool Partition Wizard Server Edition to extend Server 2003 partition without data loss
Step 1, install MiniTool Partition Wizard Server Edition on your computer and then launch it.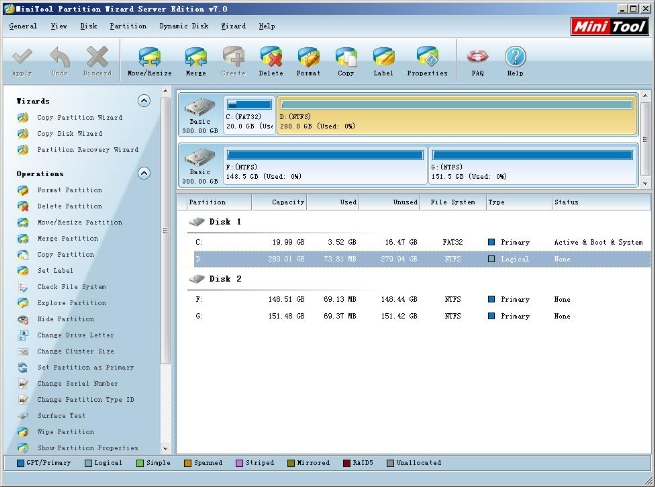 Right click on the desired partition and choose "Move/Resize" on the pop-up Windows, next, shrink it by dragging partition handle rightwards to gain unallocated space.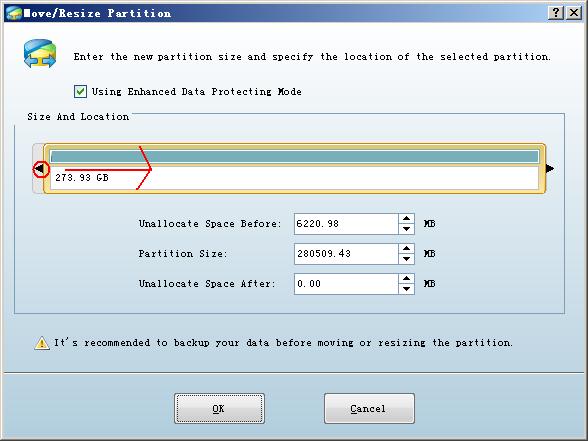 The unallocated space will appear behind the system partition.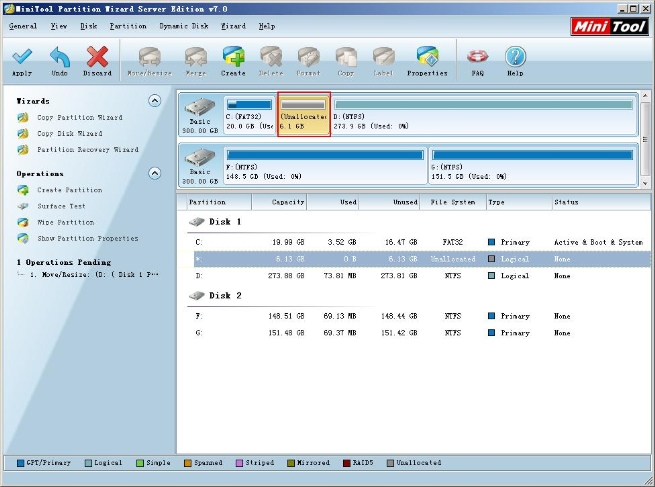 On this interface, right click system partition and select "Move/Resize" on popup. Next, include unallocated space by dragging partition handle rightwards.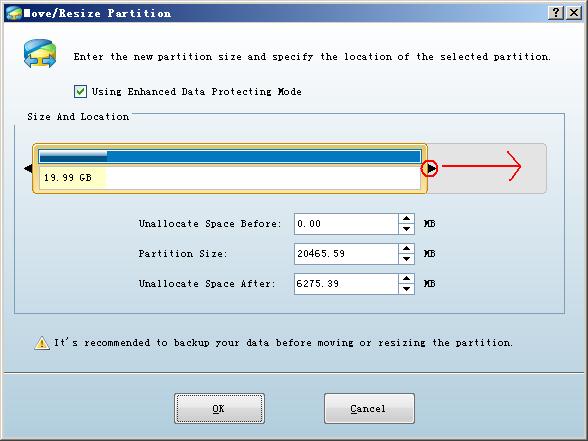 After clicking "OK", the system partition has been extended. However, it's just preview, click "Apply" to realize it.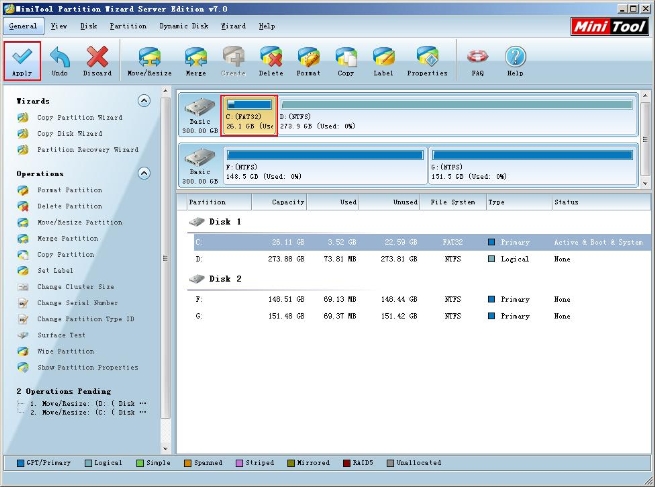 Extend Partition is just basic function of the partition manager server MiniTool Partition Wizard Server Edition, and it can be used to perform various operations for Windows Server 2003, Windows Server 2000, Windows Server 2008, Windows 7, Windows XP and more.